You may run into an issue with your Sennheiser OfficeRunner where it defaults to computer mode every time you turn it off. Usually, we can fix it by turning off Always Audio with the dimple button in the back of the cube, but if that doesn't work, let's try this!
Disabling Always Audio the Fancy Way
1. Turn off always audio by taking headset off of the cube, making sure the diamond is not lit up any color. In the back of the cube, use a ballpoint pen to press and hold the dimple button in the bottom right-hand corner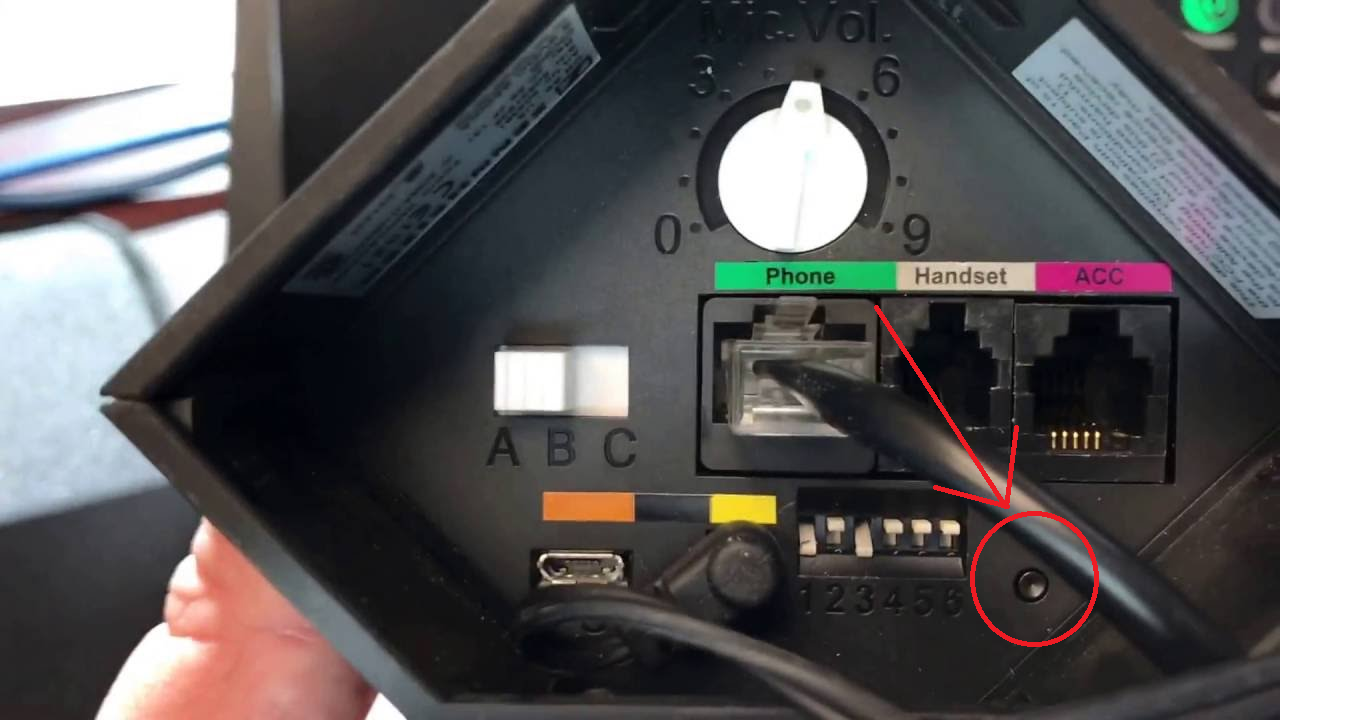 Look at the front of the cube while holding this button
If it flashes rapidly blue, this indicates that Always Audio is enabled. So let go, and do the process again until it flashes quickly red
2. Perform a Manual Disconnect
3. Perform a Dip Switch Reset, making sure to put the 5th (2nd from the right) dip switch in the down position
If this process doesn't work, then please let us know so we can adjust it!
Time for a new headset?
Many Sennheiser Customers have switched to the Leitner LH270!