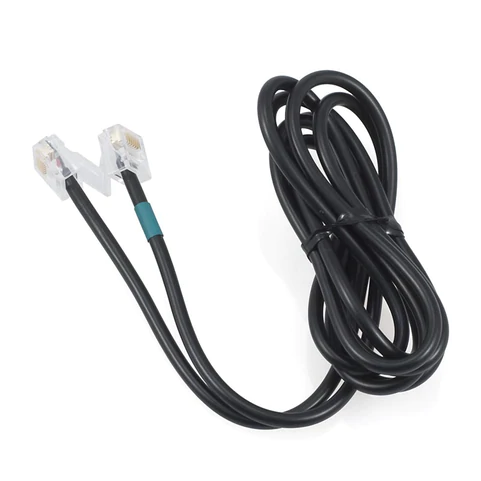 Please note this EHS looks very similar to the regular connector cord. The EHS is a longer round cord, while the connector cord is a shorter flat cord
1. Plug the end with the green sticker under the "phone" port in the cube
2. Plug the other end into the Headset jack of the telephone
3. Set compat to A and moved dipswitch #1 down (bottom right in back of cube)
Note: You may need to remove a plastic piece from the headset jack of their Mitel 6920 phone
Siemens II mode: A special way to program a Sennheiser base to work with a Siemens hookswitch. Here are the models of Siemens that need to be in Siemens II mode to use a hookswitch:
OptiPoint 410 advance
OptiPoint 410 standard
OptiPoint 420 advance
OptiPoint 420 standard
OptiPoint 500 basic
OptiPoint 500 standard
OptiPoint 600
Here's how to get into Siemens II mode:
1. Leave power plugged in
2. Moved all 6 dip switches down
3. Press black dimple button twice
4. Put dip switches 2 through 6 up in order (2, then 3, then 4, then 5, then 6).
5. Leave dip switch 1 down!
6. The right battery light will begin to flash.
Set up CB for 30 min to allow reset to fully take and have Product Support test out the hookswitch with the Customer! If you are the Customer reading this, give us a call at (800) 923-0018 for help.