As time marches on, companies will sell off sections of their business to other businesses to take over. Well, this happened with Sennheiser, as they gave their office headsets department to a company called EPOS.
What does this change?
Almost everything will stay the same. They aren't going to mess with the success of the OfficeRunner and make it work differently. However, there is one difference you may have noticed: the logo.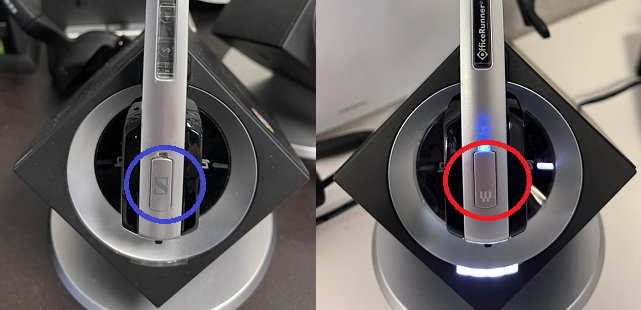 On the left, we have the classic Sennheiser logo, and on the right, we have the new EPOS "E" logo. However, if you call it a "W", we will understand.
If you're already familiar with this headset, you will not have to do anything different. If you are new to the OfficeRunner family and are trying to figure out some things about it, we got you covered!
Additional resources for the OfficeRunner
There is always more to learn, so if you are stuck or just want more information, give us a call at 1-800-HEADSETS (432-3738) or email us at happytohelp@headsets.com and we will get you sorted out!