From time to time we feel it may be helpful for us to set up a pickup for a Customer. To make it easy, we have a step-by-step process for you here!
First, we will want to go to FedEx pickup site
From here, you can select "FedEx Ground Return Pickup"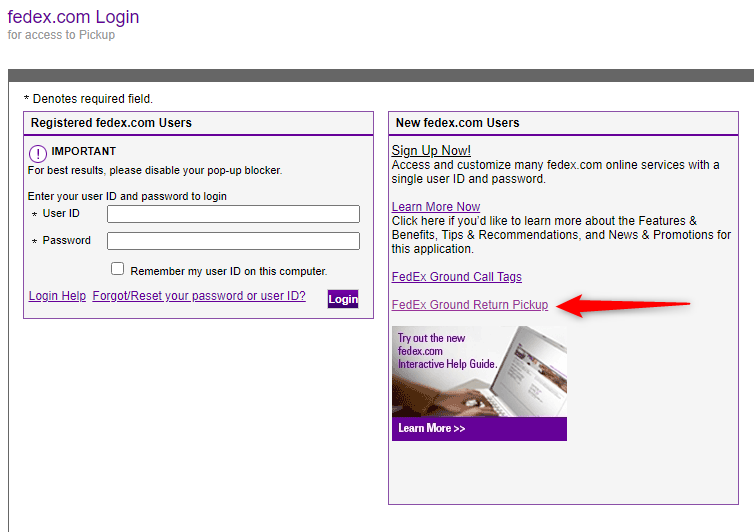 From here you can fill out the address information on the left. Make sure to select "Business" or "Residence"
You can also put in special requests, but when you are done, submit!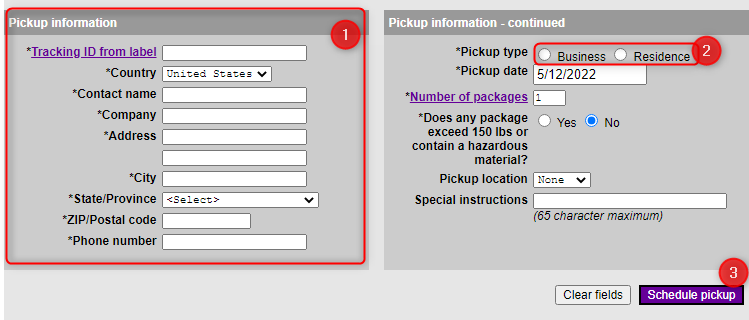 You can schedule the pickup for the next day or any day after that. Have at it!