While many Avaya and Shoretel phones have built-in remote answering (check compat guide), ring detection is ONLY possible with an EHS cable!
Setup:
1) Before you start, unplug the power cable from the back of the charging base
2) Set the compat switches on the bottom of the base to RHL & 1.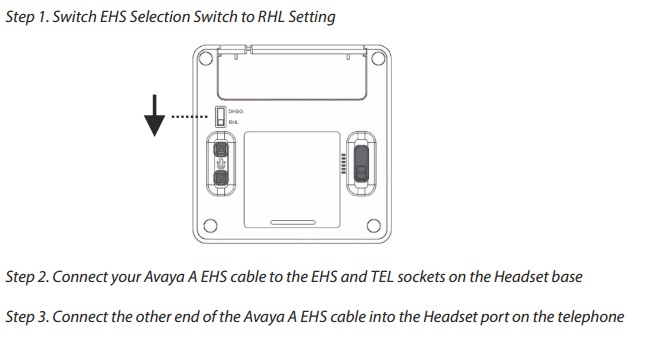 2) Connect the y-side of the EHS that has the RJ45 and RJ9 telephone jacks to the Leitner wireless headset charging base in both the AUX jack (which is the largest jack in the center of the base) and the TEL jack (the RJ9 jack 2nd from the right)
3) Connect the other side of the EHS cable into the HEADSET JACK of the Phone
4) Next, plug your power cable back in to the back of the charging base.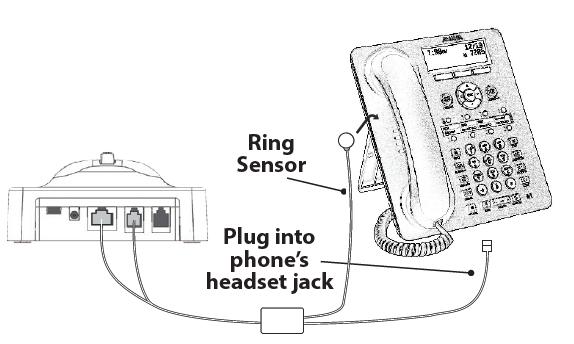 Now let's check the phone settings in Shoretel/Mitel IP phones
If your phone either says "Shoretel" on it and/or has a very wide part to the left of the handset, then you can follow these instructions to change your phone settings.
1. Press options followed by your password
2. Auto off-hook should be set to "Headset"
3. Headset type should be set to "wireless"
4. Scroll down and make sure hands-free mode is "enabled"
FYI: Ringtones #2 & #4 work best for ring detection
To change ringtone:
1. Press options followed by your password
2. Ringtone
3. The options should now be "standard" "ring 2" "ring 3 and "ring 4"
4. Press OK to change ringtone