Hey remember those sweet screenshots from your training for EPOS Connect that have the basic settings for the SDW 5016? Well, here they are, now in HDSAnswers!
If these aren't large enough images, you can also view them in full size in the shared Employees folder under Product Support--->EPOS Connect Basic Settings. Thanks!
Photo 1 - SDW 5016 Pro settings for a lifter or no remote answering.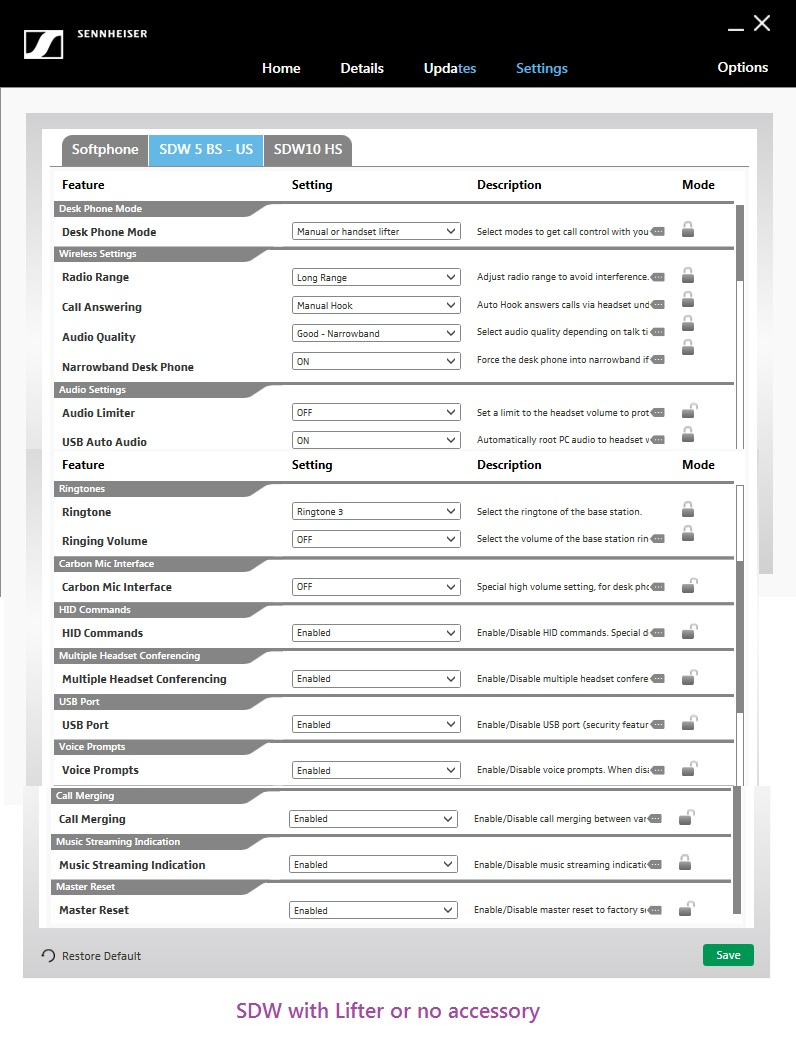 Phtoto 2 - SDW 5016 Pro settings for a hookswitch cable.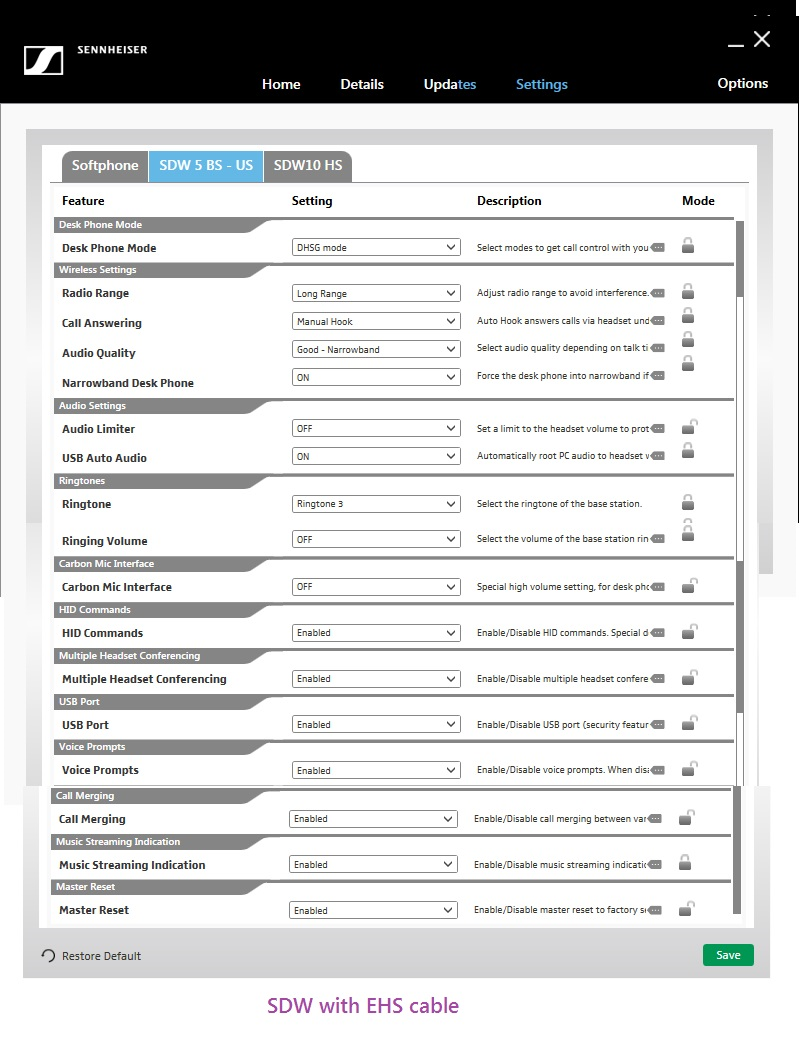 For some reason, some of the SDW bases aren't showing the last 2 sections of EPOS Connect's middle tab. Weird, right?
We don't know why these don't show up, but they aren't critical settings that will definitely effect your headset's performance or connectivity, so we're gonna call it good.
Once again-- You may not see: Music Streaming Indication or Master Reset, but all is well. Don't worry, be happy!
For basic settings for the OfficeRunner and DW Pro headsets in EPOS Connect see article "Standard EPOS Connect Settings for DW Pro 1 and 2"