AT&T Marathon (TL7610) has 2 operational modes. This allows it to be used on multi-line phones, single-line phones, or Partner Phones by AT&T, Lucent and Avaya.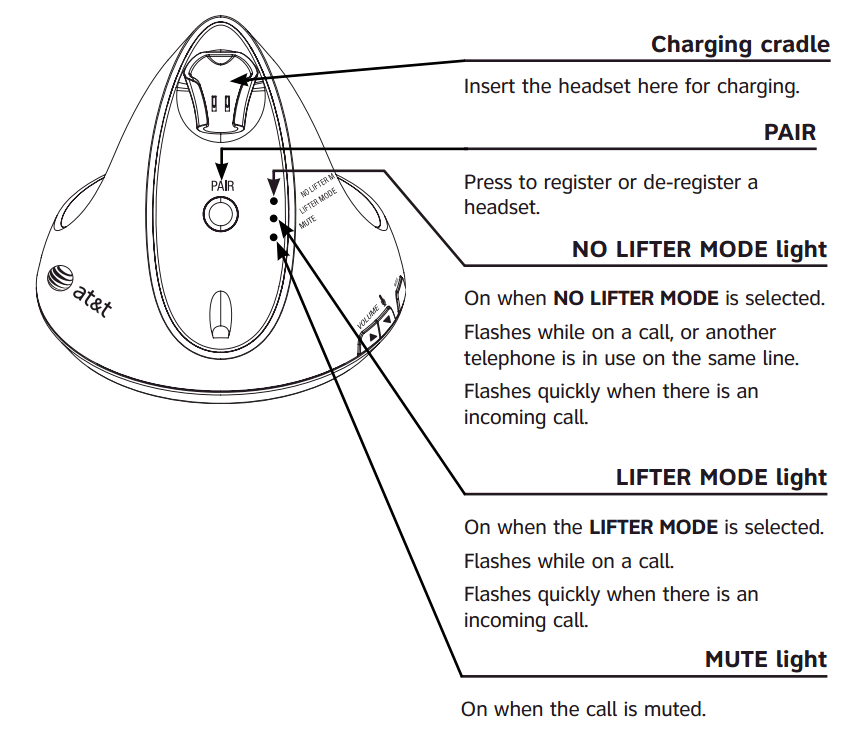 The lifter mode is changed by pressing the MODE button on the Marathon charging base. It is by the volume up and down buttons. The headset must be on the base to successfully change the mode.
LIFTER MODE - This is for multi-line desk phone use. It does not matter if you are using a lifter or not. If using on a desk phone you'd set them on Lifter Mode.
NO LIFTER MODE - If you are using the TL7610 with a single line corded or cordless cordless phone, or a Partner Phone, this is the setting to use.