As with any other headsets, the different buttons on the headset and base will do different things. In lieu of just hitting buttons and hoping for the best, here is a basic guide to your headset!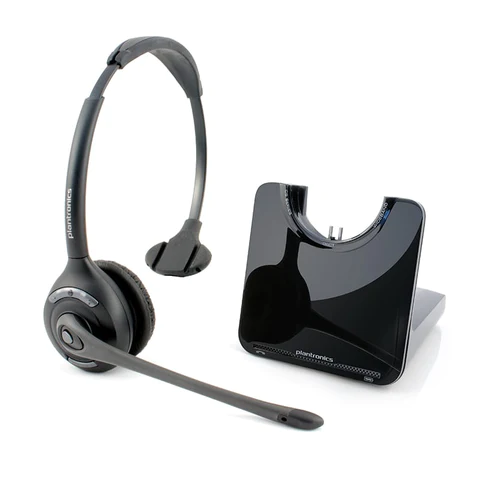 1) Volume [-] Button Press to lower speaker volume
2) Volume [+] Button Press to increase speaker volume
3) Headset Indicator Light Flashes green when in use
4) Call Button (place, answer, end a call) Briefly press the call button
5) Mute Button Press to mute/unmute
Time for a new headset?
Many Plantronics CS headset users have switched to the Leitner LH270!