♥ Leitners Last Longer! ♥
Our Leitner wireless headsets are amazing! And our Customers agree! Here are some fabulous features of the Leitner Wireless headsets!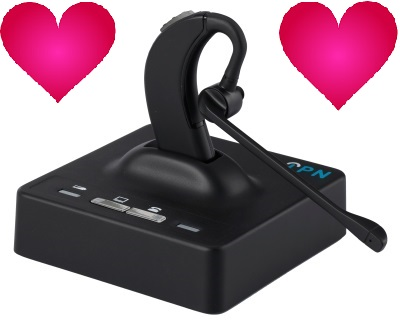 Comfort
Unibase
Five-Year Warranty
Enhanced DECT Security
Replaceable Battery
Bluetooth Compatible (LH300 and LH600 series only)
COMFORT-- The over-the-ear design (LH280) is bendable and comes with extra ear buds to fit comfortably on almost any ear! The over-the-head design (LH270 and LH275) features a stretchy headband and cushy ear pads that swivel to custom fit your head!
UNIBASE-- This is the ONLY headset with Unibase technology! It allows you to share computer sounds with telephone calls! For more info on Unibase, check out article here!
FIVE-YEAR WARRANTY-- Aww yeah! Full replacement, baby!
ENHANCED DECT SECURITY -- This headset has Security Level A DECT security. Folks that work for the military or government or in fields like medicine and law might be very interested in this to keep their calls private!
REPLACEABLE BATTERY -- Say bye-bye to over-the-ear headsets that need to have their entire headset replaced when the battery runs out! This one has a replaceable battery! For more info on batteries and the Leitner headsets, check out this article!
And remember, with their 5-year replacement warranty:
♥♥♥ LEITNERS LAST LONGER! ♥♥♥