Answer Button: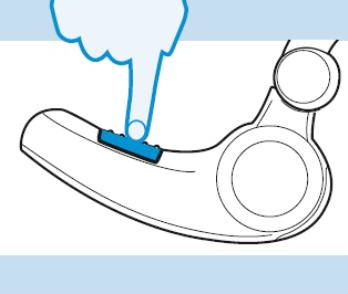 Answer & end calls – simply press once for either. If you aren't wearing the headset when a call comes in you'll need to open the headset (to turn it on), put it on your ear and press your answer button
Reject calls – hold until a beep is heard
Voice dial – press once, then say the name of the person that you're calling (NOTE: The cell phone will need to be voice dialing enabled)
Re-dialing – hold down until you hear a beep and then your cell phone will automatically call the last number that you dialed
Time for a new Bluetooth headset?
Many Sennheiser Bluetooth Customers have switched to the Leitner LH380!