Despite what you may think, we do have such a connector cord!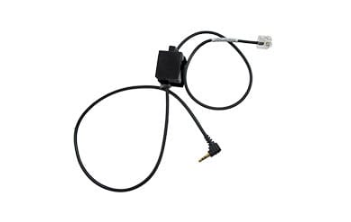 This handy-dandy cord can connect to Sennheiser or Plantronics wireless and then plug into a 2.5mm phone!
Note: When it comes to wireless headsets, we have to make sure the 2.5mm jack is in the phone base itself, not only in one of the handsets.