(PRODUCT DISCONTINUED)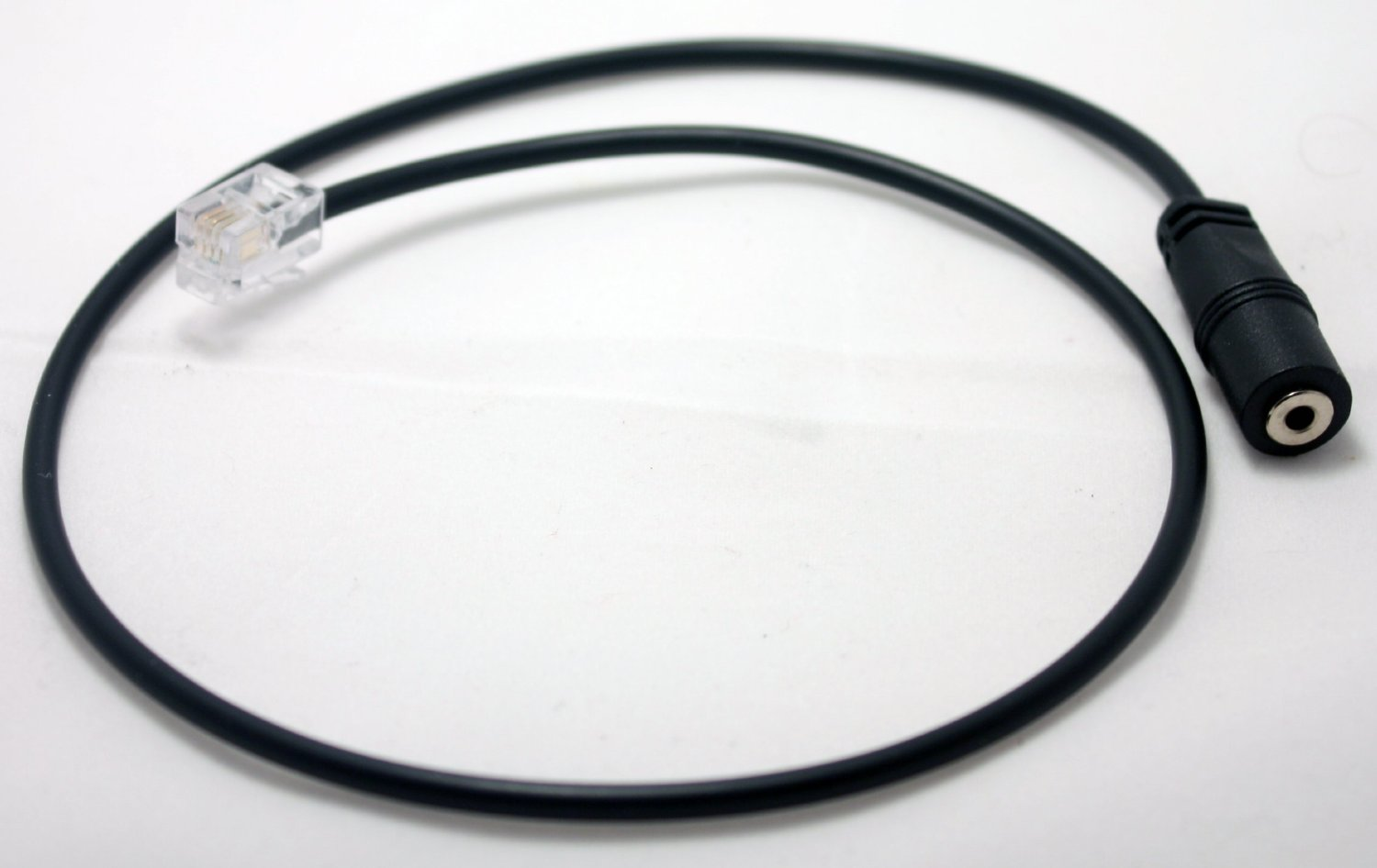 I know, I know... seems fake.
But it's definitely a real thing we sell on Amazon. Promise.
Here's the compat info per amazon.
It's an adaptor that converts a 2.5mm headset to an RJ9! It is only recommended from amplifiers. Customers trying it through the headset jack are doing so at their own risk!
Here is a quick compat guide from Amazon:
Compatibility
** Functions best when paired with an amplifier.
This list (updated 10/1/2016) is not all inclusive. Please look up the specifications on your specific phone to see if it has a RJ9, RJ10, or RJ22 headset jack. Please let us know if you find more compatible phones or incompatible phone models.
Incompatible Phones:
Avaya 2410, 1600 and 9600 series
Cisco phones
Nortel 1140T and Visa 350
Polycom phones
Uniden Dect2088, TRU9496
Compatible Phones:
Aastra/Packet8/8x8
AltiGen IP Phone 500, 510, 600, 705, 710, 720
Avaya 4600 Series IP
ESI 48-Key IP Feature Phone and 48-Key Digital Feature Phone
GE Model 2-9451
Inter-Tel
Lucent 8410D
Mitel IP
NEC Dterm Series E
Norstar T7316E, M3904
Nortel IP, Nortel IP – 1230, Nortel Meridian Norstar Northern Telecom
Panasonic Hybrid
Plantronics T10
Possum Sero
Shoretel ShorePhone IP models
Siemens
Talkswitch IP Phone, TS-600
Toshiba
Compatible Amplifiers:
Plantronics S-12, M22, A20, MX10, TSB, AP15