What can the serial number tell us about the product?
It really depends on the brand. We don't know it all, but here is what we have so far.
Leitner Wireless: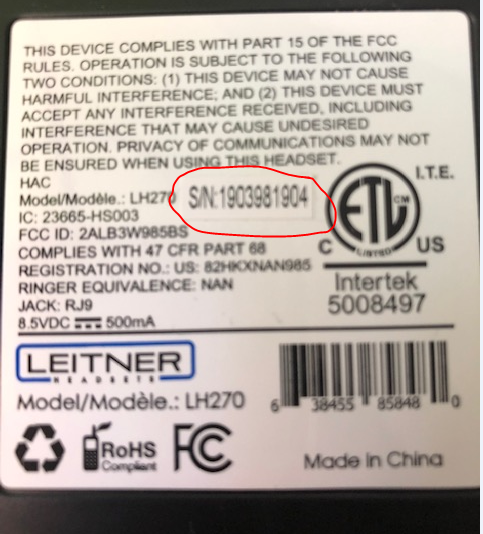 A serial number will look like this ---> S/N 1903981904
The first 2 number "19" mean the year, in this case 2019
The last 2 digits "04" mean the month of the year, in this case April
The remaining 6 digits "039819" are just the rest of the serial number.
Plantronics CS500 series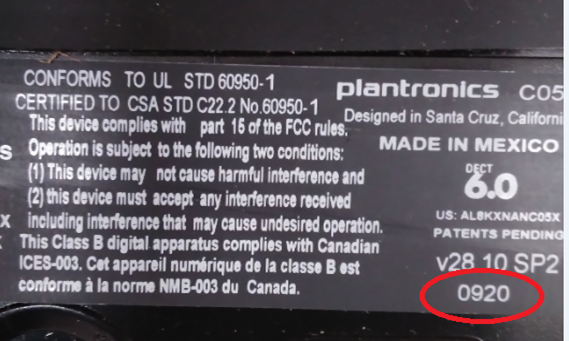 Reading the date code is simple, as it is circled in red and is in a MM/YY format. So, in the picture above, it shows that this headset was manufactured in September of 2020.
For all other headsets (Leitner corded, OfficeRunner, DeskMate, and Marathon) we want to make sure we're doing the right job asking questions of our Customers to make the best warranty replacement decisions:
Are you the person who bought the headset?
When did you order the headset?
About how long have you had the headset?
We want to avoid questions like:
I see you have a few headsets on your account, is this one of the newer ones?
There are some headsets still under warranty, and some that aren't – is this one of the newer headsets?