On the HL10: There is hole directly below the height adjustment switch and that is where it attaches. There is another smaller hole (sometimes covered with a rubber stopper) for the ring detector and is not where it attaches.
On the CS50 (or any Plantronics wireless) with no lifter: It can plug right into the hole where the lifter would normally go (next to the the hole for the DCA).
If the Customer plugs the Online Indicator directly into the base, then the base will not sit quite right.
To allow the base to sit correctly, please send MISCELLANEOUS part number
64786-01 - CABLE, ACCESSORY ADAPTER 3.5MM PLUG, CS50/CS60/HL10 (DISCONTINUED)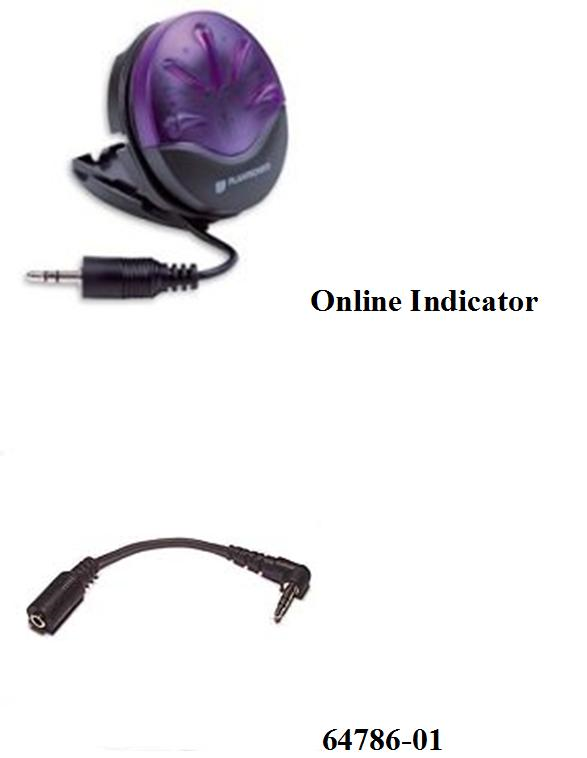 Also:
- The cord is 6 feet long. But there is an ext. cord: Number 46429-01 (6' ext. cord) (6-8 week special order item)
- If plugged straight into the lifter the light activates only when headset is on and the lifter is in the up position.