Plantronics recommends connecting the headset directly to a USB port on the back of the computer.
However, if you choose to use a hub, please note that some USB powered hubs have two options for power: self and hub. Make sure that you set the hub to self-power. This will ensure that the power is coming from the wall rather than the computer.
Also try unplugging other devices from the USB hub to ensure that the headset receives enough power.
If you are unable to get the headset to function through a HUB, try to connect it directly into the PC.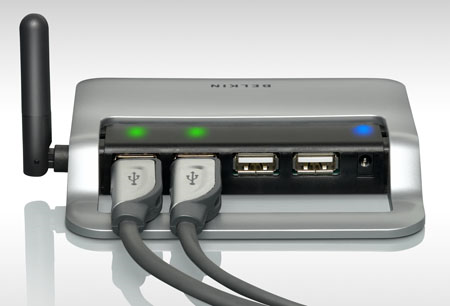 Pictured: Belkin Wireless USB hub