Microsoft's previous OS version, Windows 10, is nearing the end of its life. Sad, I know, but we have a new guy to learn all about. In this article, we will show you how to change your audio settings so you can use a headset.
Changing speaker and microphone settings
Right-click on the speaker in the bottom right corner of your screen and select "Sound settings"

Scroll down to where it says "Choose where to play sound" and select the headset

It will usually have "DECT Headset" in the title

Now, scroll down to where it says "choose a device for speaking or recording"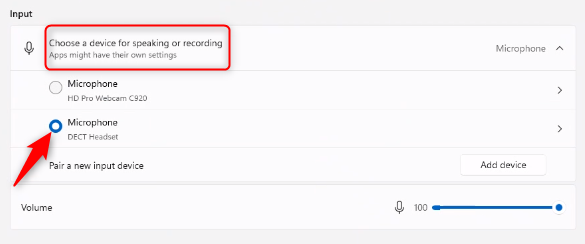 After this, no need to save, just exit out and everything should work :)