The Wireless Y Training Adapter is a headset accessory that can be used to connect 2 different headsets to the same phone, even if they are different brands! Find out how to set it up here!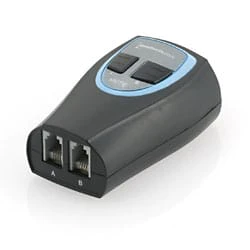 NOTE: With direct-connect compatible phones (e.g. Nortel, NEC, Mitel, Comdial models), some disconnect cords may allow for "listen-only" without an amp, but will not provide outgoing microphone audio.
In the box
The Wireless Y-Adapter comes with a cord that allows you to connect it to the amplifier or telephone. The adapter can be used with any combination of Telephone Handset Sennheiser, Plantronics, Executive Pro and GN Netcom headsets.
Wireless Y-Adapter Setup
1) Connect the short black cord from the jack labeled "TEL" on the Wireless Adapter into the handset or headset jack on the telephone
2) Connect the wireless/corded units into the A & B jacks (non-specific) on the front of the Wireless Adapter
3) Adjust the compatibility switch between 1 / 2 on the back of the Wireless Adapter next to the "TEL" jack depending on the following specific setups:
Note: Picture of the Sennheiser OfficeRunner setup below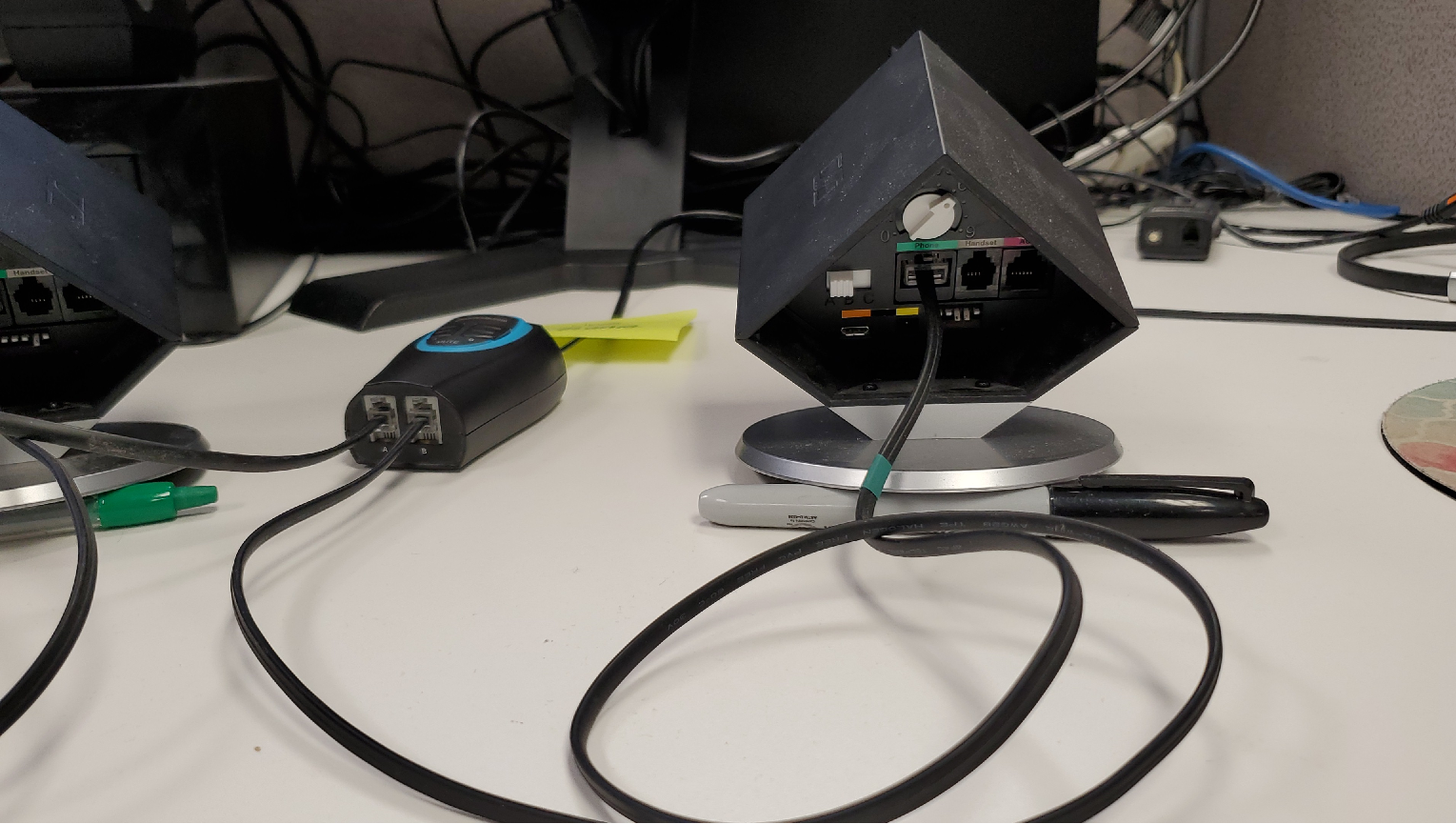 Use The "1" Setting:
When headset amplifier is plugged into the phone's handset or headset jack
The adapter will plug into the amplifier's headset jack. Two corded headsets will then plug into the adapter in the A & B jacks
Recommended for Corded headsets


Use The "2" Setting:
When the training adapter is plugged into the handset jack or headset jack of the phone
Two complete headset systems will plug into the adapter's A & B jacks
Recommended for Wireless Headsets
Note: If there's no sound in one or both headsets, remember to try the headset's different compat settings (usually located in the back or bottom of the charging base).
Mute Function
You can mute the outgoing volume of either headset (or both) by pressing down the A or B buttons on the top of the adapter depending on which one you wish to mute. Both parties will still be able to hear; the party that is not muted will be able to speak.
Note: Headset A and B are not able to hear each other through the headset at all. They can only hear each other since they are next to one another.
Time for a new headset?
Many Wireless Y-Adapter users have switched to the Leitner LH270!