Working in a call center has many challenges, such as hearing your callers, having your callers hear you, and having a headset that works with your setup. The best call center headsets will have built-in features that will help you do your job easier, and here are a few of them.
What types of features to look out for
Headsets can help you remain focused and engaged while on a call. Certain features make them easier to use and will likely bump up your efficiency and/or productivity.
Noise-canceling microphone
Connects to both computer and phone
Call merging/UniBase
Remote answering
Comfortable fit
Good warranty
We have headsets to address every feature on this list, so let's get to it!
Noise-canceling headsets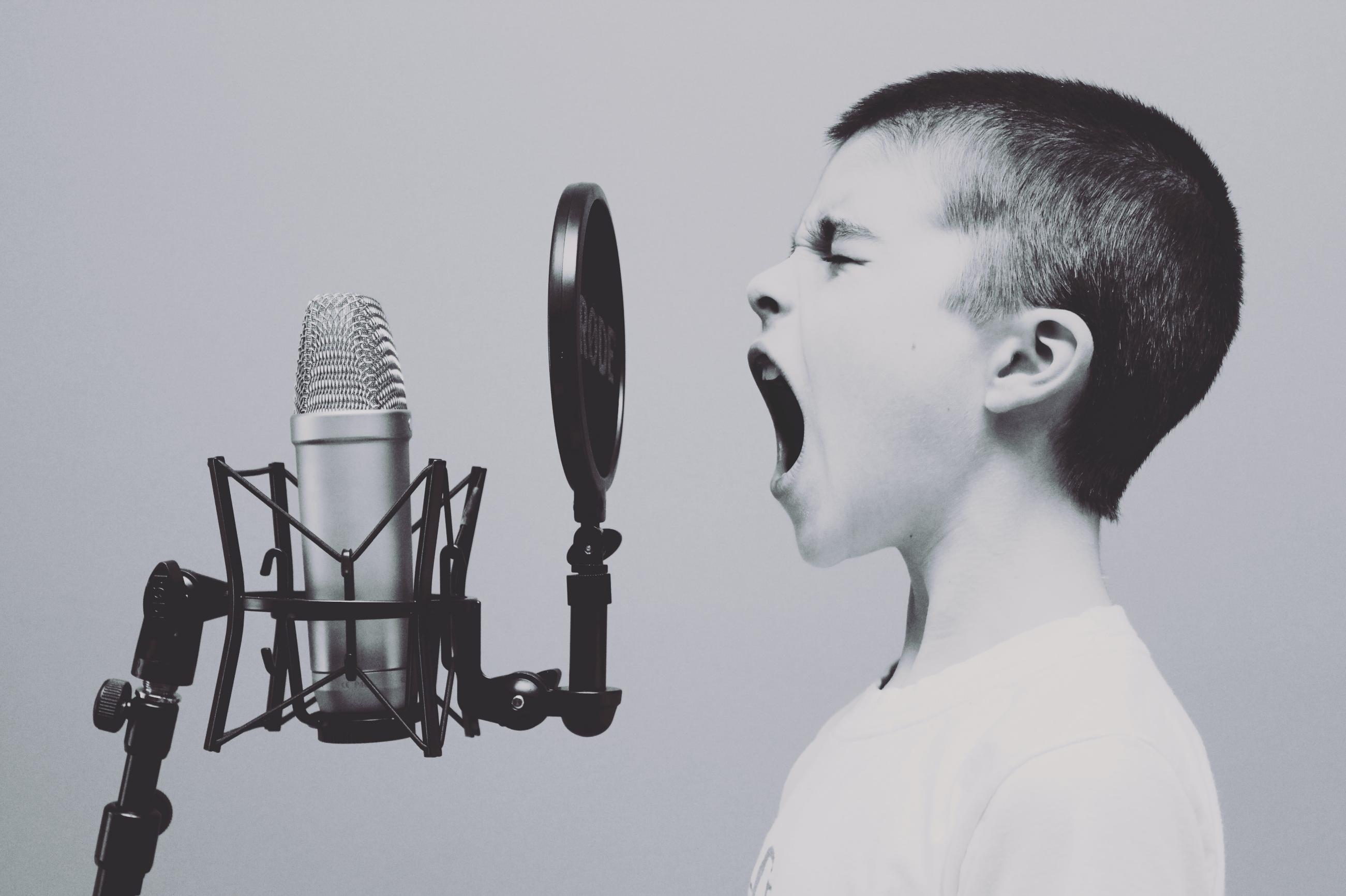 One of the most important things to consider in a call center headset is noise-cancellation in the microphone. This will ensure that your caller will only hear your voice, and not all the activity going on around you.
Not every noise-canceling headset is created equal, however, and some will filter out those unwanted noises better than others.
Leitner wireless headsets, such as the Leitner LH370, have what is called ultra noise-canceling microphones, and they do an excellent job at this! This particular call center headset will also allow you to connect a cell phone so you can have mobile calls in the office without all the background noise.
Note: This headset is not designed to work more than 350 feet from the base, which means you won't be able to take it with you on the road for Bluetooth calls unless you plan on plugging the base into an outlet to get power.
Sennheiser headsets, such as the OfficeRunner have very good noise-canceling in the microphone, as well. They don't call it ultra noise-canceling, but it is still extremely good at keeping the wrong noises out of your microphone.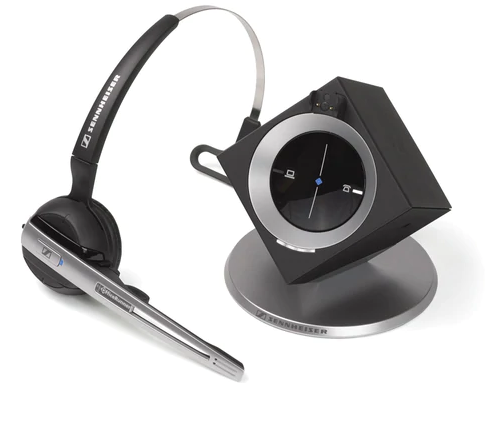 If you're looking for a corded call center headset, the Leitner LH245XL will also work great for you. It has the same noise-canceling microphone as the wireless Leitner headsets. It also has larger earpads, which are great for comfort as well as offering some sound dampening in your ears so you will hear less of the people around you.
Many Jabra headsets, such as the Jabra Engage 75, will fit the bill for microphone noise-canceling as well. And just like the LH370 above, you can get your cell phone in on the fun as well, all while having headset-quality conversations.
Call Center headsets that connect to phone and computer
In the modern office, you may be equipped with a physical telephone that sits on your desk or a softphone, which is installed on your computer. If you use both, or plan to switch from one to another in the near future, it would be an excellent idea to get a call center headset that will connect to both, such as the Leitner LH280 shown below.
All of the headsets mentioned above (Sennheiser, Leitner, and Jabra) have the ability to interface with your phone and computer. You just have to switch between modes by pressing the associated mode button on the charging base.
One other exciting feature that you can gain access to is call merging, or in the case of Leitner wireless headsets, call merging/UniBase mode. This will allow you to combine phone and computer calls together so that you can have a 3-way conversation with someone on the computer, like with Teams, and someone on a desk phone.
Certain Plantronics Wireless headsets, such as the Plantronics Savi W730, simply call this feature call merging, like mentioned above. It does the same thing, just with a different name.
Remote Answering
Depending on how you make your calls, it may be possible to get a headset that will answer the phone for you. In most cases, you just turn the headset on and the call will suddenly be in your ear.
Lifters
Most wireless headsets, such as our Leitner, Sennheiser, and Plantronics headsets for call centers, can be equipped with a lifter. But what do they do?
Remote handset lifters will physically lift your handset for you when the headset is turned on, which answers a call or opens up a line. When you're done with the call, simply press the on/off button again and the lifter will lower, hanging up on the call.
This is a catch-all solution that works with the vast majority of corded desk phones. With certain VoIP phones, there is another device you may be able to use: an Electronic Hookswitch (EHS)!
Electronic Hookswitches
The alternative to the handset lifter is the Electronic Hookswitch (or EHS) cable. This device will be able to help your headset answer your phone, but without any moving parts. Many popular physical VoIP phones, such as Polycom, Yealink, and Cisco phones have their own versions of this device.
EHS cables will cut back on bulk that a lifter can add to your phone and eliminate any moving parts that can get in the way. And we all know that call centers can be hectic places with limited space, so any gains in this department can mean a lot.
To find out if your phone can use one of these devices, give us a call at 800-432-3738!
Comfort
Answering phone calls all day can be exhausting, and we want your headset to lighten your load.
A good call center headset will be light on the head or ears, and if in a headband, it should roughly match your head shape and size. We don't want it falling off mid-shift or squeezing your ears into your head.
Most professional headsets can be adjusted to fit your head by sliding in or out along a track in the headband, and ours are no exception. In addition to this, our over-the-head Leitner headsets have UltraFlex Headbands which can be molded to fit the exact size of your head!
If you wear your headset on the ear, it would be best for it to be light and able to be securely attached to your ear. Headsets like the OfficeRunner can be converted from a headband headset to an on-the-ear headset. For extra stability and comfort, you can install the SuperLoop, which will have a rubber piece go into the ear.

If being able to walk around while on a call isn't important to you, then the Leitner LH240XL and LH245XL are the premium choices for comfort.
The extra-large earpads and very comfortable for all-day use, and as a side benefit, they may be able to dampen the sound those around you are making. These headsets have a similar feel as Bose and Beats headphones, but are focused more on calls, and less on music.
Let's talk warranties
When everything is going well, you may not realize your headset even has a warranty. As with any other electronic device, there may be some equipment failures, but with a good warranty, this won't hold you back for long.
1-year warranty headsets
This is the standard manufacturer warranty, and it is the minimum length for any headset we sell. All of our Plantronics and Jabra headsets fall in this range. They still work great, but just a smaller safety net.
2-year warranty headsets
Our Sennheiser Bluetooth headsets, such as the MB Pro1 and MB 660 have an additional year to the ones above. It is plenty of time to find defects, but usually not long enough to get a free battery replacement.
We also have some Executive Pro wired headsets that fall into this category. You won't get the range, but they are super easy to use. Just plug-and-play!
3-year warranty headsets
The previously mentioned Sennheiser OfficeRunner has this 3-year warranty, which may be enough to get a free battery replacement! It is also plenty of time to catch any defects that can be in the headset.
4-year warranty headsets
Sennheiser makes another entry in this category with their DeskMate wired headsets. They can either be plugged into a physical desk phone or even be purchased with a USB cord to be plugged into the computer.
And with a 4-year safety net, you will be pretty set for a while!
5-year warranty headsets
Now we are getting into the good stuff. With our Leitner headsets, both wired and wireless, you have a half-decade of warranties to keep you in the game.
This is not only long enough to make sure everything is working well all the time, but also pretty much guarantees you will get one free battery replacement. And, based on how much it is used, you may even be able to squeeze a second one in there.
You never realize how long 5 years is until it happens. When you get to 2026 and you still have a year left on your Leitner warranty, you will see just how long that can feel!
Bringing it all together
Even at their most basic level, these call center headsets will make your life at work easier and more comfortable. With each feature added you have one less thing to worry about.
If you have questions about any of these headsets or what they do, give us a call at 1-800-HEADSETS (432-3738)!